The Asken Diet team is currently based in Tokyo, Japan. Our parent company (Green House) is a 75 year old company that runs hundreds of restaurants across Japan. The focus of those restaurants has always been on healthy diets. Besides restaurants, the parent company also provides food for school cafeterias, nursing homes and hospitals. Those facilities need healthy diets and our parent company provides it.
A few years ago the parent company realized they have a huge team (of hundreds) of licensed dietitians and nutritionists on staff that create the healthy menus for the restaurants, hospitals, schools etc... so they decided to create a mobile app to provide that nutritional/dietary advice to regular users. The Japanese app あすけん (pronounced "Asken") roughly translates to "Tomorrow's health" (明日健康).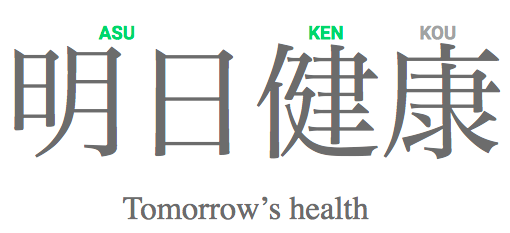 The Japanese app is a top app on the iOS and Android app stores in Japan. In late 2016 we decided to adjust the app and translate it in to English to launch in the US/Canadian markets so we are still growing the team, the food database, and the app service to try to catch up to our Japanese app team's success.