All of the advice displayed in the Asken Diet app was written by our team of licensed dietitians and nutritionists. Asken Diet started in Japan where our parent company (Green House) has been creating healthy menus for school cafeterias, nursing homes and hospitals for 75+ years.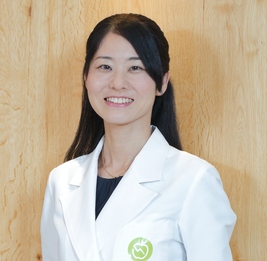 Mikiko Michie 道江 美貴子 (aka "Miki")
The company worked with its team of over 350 senior dietitians to create the advice text given to users within the Asken Diet app and was translated and localized by the small team working on the English version of Asken Diet. The goal is to get healthy diet advice to the masses and not just limited to hospitals, nursing homes and schools.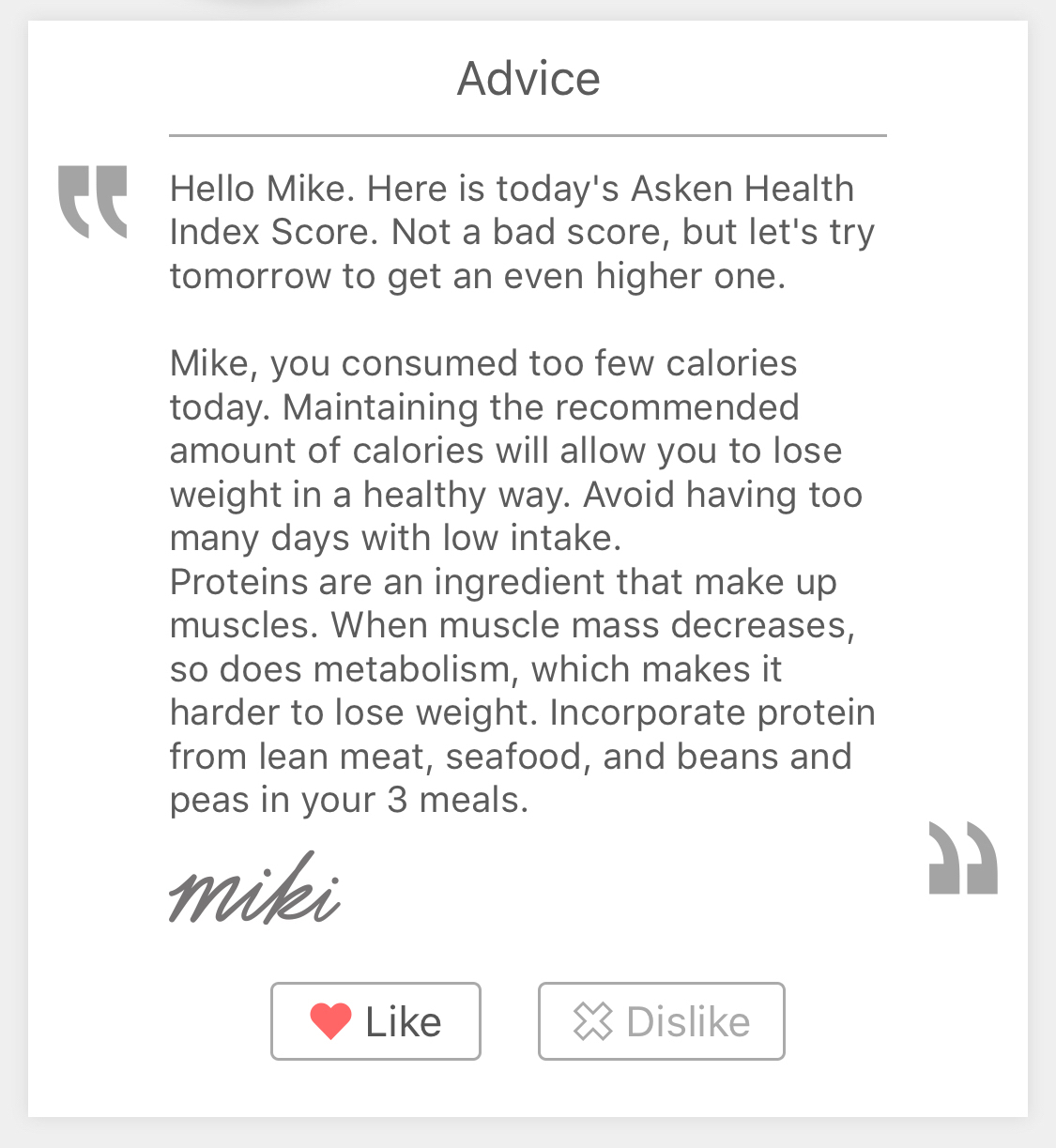 The app started in Japan where it is called あすけん (pronounced "Asken") which roughly translates to "Tomorrow's health" (明日健康) and is the top diet app on both iTunes and Google Play. In late 2017 the app was translated and adapted to the US/Canadian market and the advice text updated to better match the Western market.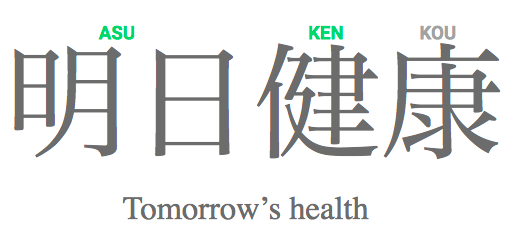 The team of dietitians and nutritionists are continually updating and adjusting the dietary advice text so it can be as accurate and actionable as possible. We wrote the advice for our users, but also follow the same advice in our daily lives. We hope you find the advice as helpful as we do!